Charlie is a Zoo-Head, addicted to a powerful hallucinogenic with memory crunching side-effects. He is forced by the authorities to enter a radically experimental rehabilitation treatment. It's supposed to recover his memories and put his mind back to before he became addicted.
The system crashes and he becomes trapped in horrifying memory loops. Haunted by childhood traumas, Charlie's psyche repeatedly shuts down in defence, only to reboot with increasingly disturbing recurrences.
His girlfriend, herself a recovering addict, reveals the depth of her feeling for him and Charlie realises he actually has something precious to live for. But it may be too late as the twists and turns of the extreme visions intensify, potentially destroying his mind for good.
Unless the desperate efforts to save him can succeed.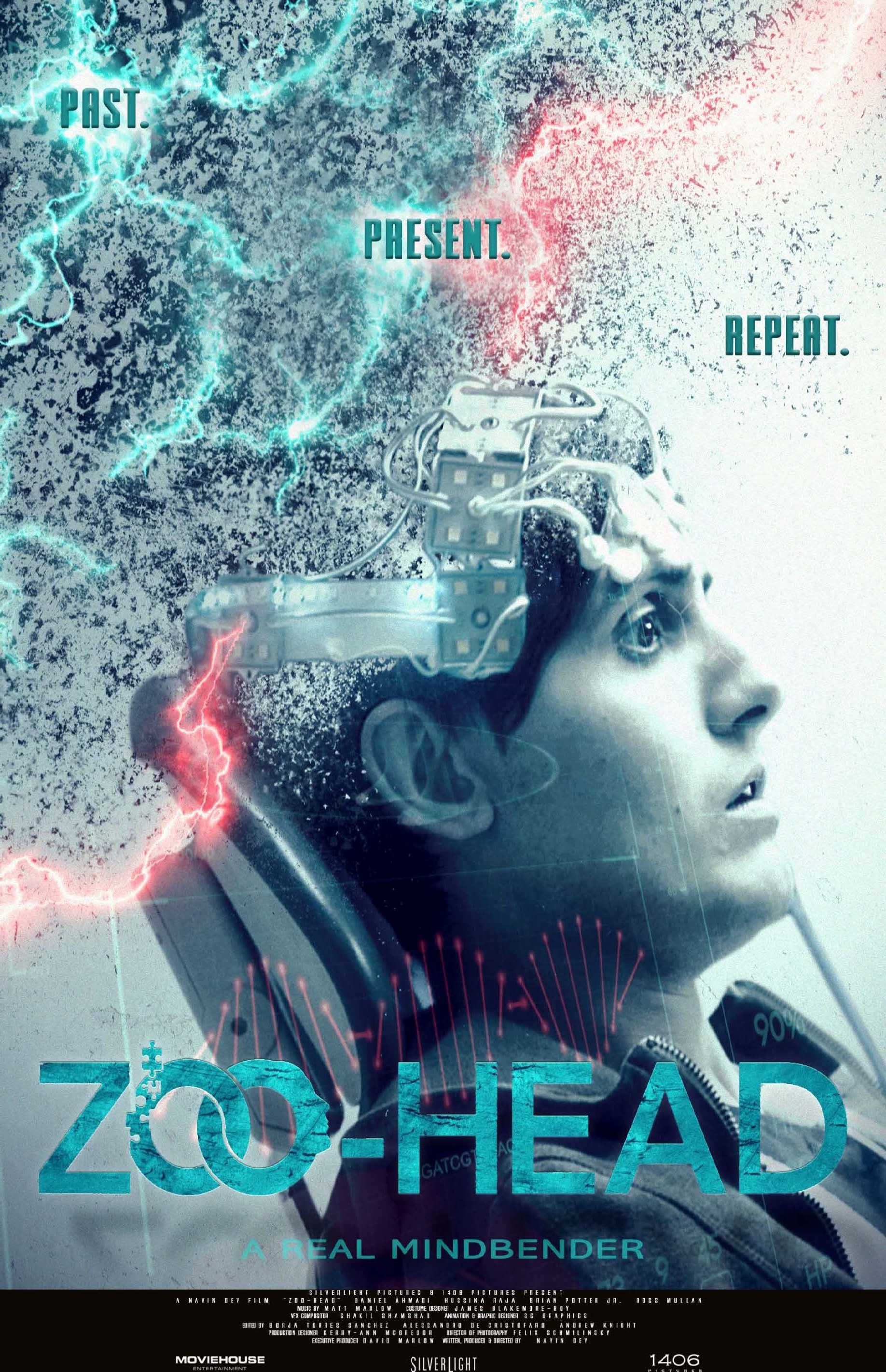 SILVERLIGHT PICTURES & 1406 PICTURES PRESENT
A NAVIN DEV FILM "ZOO-HEAD"
DANIEL AHMADI HUSSINA RAJA BRIAN POTTER JR. ROSS MULLAN
MUSIC BY MATT MARLOW   COSTUME DESIGNER JAMES BLAKEMORE-HOY
VFX COMPOSITOR SHAKIL SHAMSHAD   ANIMATION & GRAPHIC DESIGNER SC GRAPHICS
EDITED BY BORJA TORRES SÁNCHEZ    ALESSANDRO DE CRISTOFARO    ANDREW KNIGHT
PRODUCTION DESIGNER KERRY-ANN MCGREGOR DIRECTOR OF PHOTOGRAPHY FELIX SCHMILINSKY
EXECUTIVE PRODUCER DAVID MARLOW
WRITTEN, PRODUCED & DIRECTED BY NAVIN DEV